15 October 2021
With the participation of almost 2918 delegates in Kunming, and 2478 connecting online, Part one of the UN Biodiversity Conference (COP-15) closed today, setting the stage for the adoption of an effective post-2020 global biodiversity framework at the resumption of the meeting in spring 2022.
The conference's two-day High-Level Segment (12-13 October), which opened with the announcement by Chinese President Xi Jinping of the 1.5 billion-yuan (about $233 million) Kunming Biodiversity Fund, saw the adoption of the Kunming Declaration, where Parties to the Convention on Biological Diversity (CBD) committed to negotiate an effective post-2020 global biodiversity framework that can bend the curve of biodiversity loss.
Belgium has been active through the interventions of Ministers Zakia Khatabi (YouTube link) and Céline Tellier (YouTube link).
Read the full press release here.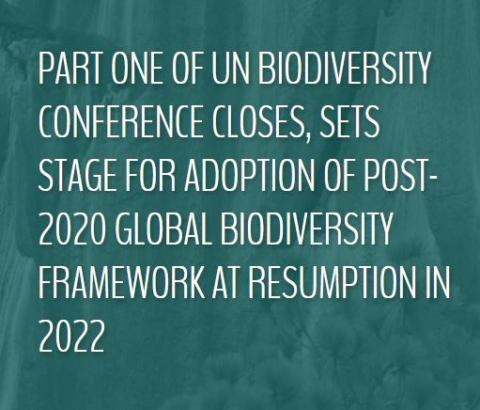 Belgium