10 November 2022
Three questions to Kelly Hertenweg, FPS Public Health 
1. Could you describe your role & work with regard to the preparation of COP15 within the BE delegation?
I am involved in different manners; As the lead author for the agenda item on Cooperation with other conventions. I am part of the Core Group for Goal B on Sustainable Use and related targets of the GBF. I am also in the  Core Group on Biodiversity and Climate Change at EU level. I'm also the Belgian pilot for these issues.
Furthermore, I'm involved as an expert with regard to Goal A on Conservation and related targets and the Framing Paragraphs of the GBF. If time allows I also try to provide input to the targets linked to Goal D where I have relevant expertise as well as other agenda items which will be dealt with at COP-15. I also try to keep an eye on consistency with some other processes such as UNFCCC and UNEA as well as on the linkages between various topics of the CBD and the overall picture.
2. How can COP15 really be successful and effective to safeguard biodiversity ?
COP15 will be successful through the adoption of an ambitious, balanced and implementable Global Biodiversity Framework post-2022. We need a GBF which will aim to set in motion a transformational change. It has to include all actors and organisations, which addresses the three objectives of the CBD, in a balanced and measurable manner. Futhermore  these efforts need to be linked to the necessary resources. Finally, a robust monitoring framework is crucial to ensure timely implementation.
3. What are the main challenges you foreseen for the adoption of the GBF ? 
Trust among Parties, political will and – linked to this – the necessary resources from all sources.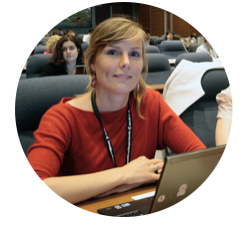 Belgium