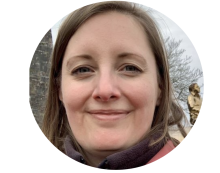 Three questions to Fanny Coppens, Scientist at Sciensano
1. What is biosafety?
Under the CBD it is the safe handling and use of "living modified organisms" (LMOs), with a focus on the conservation of biological diversity. LMOs are organisms where the genetic material was modified through the use of modern biotechnology, and are also commonly known as "genetically modified organisms" (GMOs) outside of the CBD.
In Belgium the term biosafety is understood a bit more broadly, and includes the use of pathogens, which are organisms that can cause diseases.
2. What are the main challenges you encounter in your job?
In the lead-up to COP-MOP10 / COP15, the main challenge I encountered was defending Belgium's position at the EU-level, so it would be taken into account in the different EU position papers on biosafety. These documents reflect a consensus of all the EU member states' positions, and they will be the basis for the negotiations during the COP(-MOP).
3. Could you describe your role & work with regard to the preparation of COP15 within the BE delegation?
For the subjects under the Cartagena Protocol on Biosafety that I follow more closely, I participate - with other EU-colleagues - in the drafting of the EU position papers. Moreover, together with the BE pilot for the Cartagena Protocol, I coordinate the gathering of comments from the other members of the BE delegation for those topics.