Seminar and network event: Global partnerships - the route to sustainable and equitable development?
Martelarenlaan 42
3500 Hasselt
Belgium

As a kick-off of the new VLIR-UOS five-year programme and as a celebration of international cooperation during Hasselt University's 50 years of existence, the network week brings together all partners from DRC, Cuba, Morocco and Tanzania to share best practices, to learn from each other, but most of all to connect with each other. Global partnerships are essential in tackling today's global challenges. As stated in SDG 17 "the SDGs can only be realized with strong global partnerships and cooperation".
Through international collaboration within inclusive partnerships, Hasselt University focuses on contributing to the SDGs with its research and education.

This international seminar will be open for everyone who works with partners around the globe and with a focus on our main partners in DR Congo, Tanzania, Cuba and Morocco.
Information: Participation in the seminar is free. Please register before 12/03/2023 through this link.
Aichi targets
19. Knowledge improved, shared and applied
19.2. Biodiversity knowledge, the science base and technologies are widely shared and transferred and applied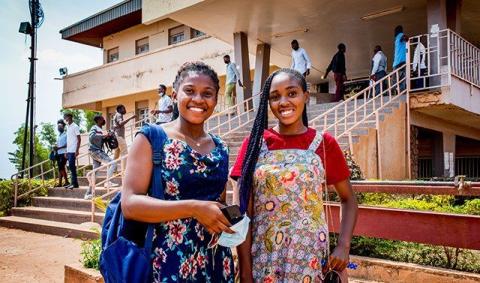 Belgium